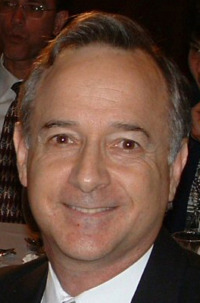 By Richard A. Panzer, Ph.D.
Coalition for Election Integrity
WITHOUT ELECTION INTEGRITY Our Constitutional Republic Will NO LONGER EXIST. It may still have the name, "United States of America," but it won't be the same country. 
Many Americans believe the 2020 presidential election was won by one candidate and stolen by the other. How was this possible? We don't know the full story yet, but it appears there was a coordinated attack on the checks and balances in election laws in "battleground" states plus rampant manipulation of "mail-in" voting in the name of "fairness" and "protecting people from Covid 19 infection."  
Despite hundreds, if not thousands, of signed affidavits from poll watchers who describe the abuses they observed, we are constantly told by the fake media that "there is no evidence." Despite the unwillingness of many courts to even hear election fraud cases, the truth about voter fraud crimes is beginning to trickle out.  
An Illinois judge signed arrest warrants for five suspects on counts of forgery and perjury in the 2020 election.
In North Carolina, 24 were recently charged with voter fraud, especially non-citizens casting ballots.

 

In Montana, a recent audit of mail-in ballots cast there found irregularities characteristic of larger urban centers—on a level that could have easily swung local elections in 2020 and statewide elections in cycles past.
Michigan Court of Claims Chief Judge Christopher Murray ruled Democrat Michigan Secretary of State Jocelyn Benson broke the state's Administrative Procedures Act when she issued "guidance" regarding how absentee ballots were to be evaluated "because the guidance issued by the Secretary of State on October 6, 2020, with respect to signature matching standards was issued in violation of the Administrative Procedures Act."

 

Georgia Superior Court Judge Brian Amero indicated he may unseal the Fulton County mail-in ballots for a forensic audit.

 

Arizona will conduct a full hand recount of votes cast in Maricopa County, and an election audit including testing election machines, scanning ballots and checking for IT breaches.

 
Whether these instances of voter and election fraud affected the outcome of the 2020 presidential election should be examined seriously, not arrogantly discounted by "authorities" and media who tell us there's worry to worry about. 
Despite widespread citizen and judicial support for election safeguards, the political left is mobilizing to decimate all attempts to verify the identity of voters. But two thirds of Americans oppose Democrat attempts in their H.R. 1 election bill to nullify state election laws requiring photo ID. Indeed, a National Bureau of Economic Research report in 2019 looked at ten years of turnout data and concluded that voter-ID laws "have no negative effect on registration or turnout, overall or for any group defined by race, gender, age, or party affiliation." 
The U.S. Supreme Court has already ruled on the constitutionality of requiring voter ID. In 2008, in Crawford v. Marion County Election Board, the U.S. Supreme Court upheld, six to three, the constitutionality of state laws in Indiana requiring ID at the polls. Justice John Paul Stevens, one of the court's most left-of-center justices at the time, wrote the opinion that the Court could not "conclude that the statute imposes 'excessively burdensome requirements' on any class of voters."
In 2005, the bipartisan Commission on Federal Election Reform, headed by former president Jimmy Carter and former secretary of state James Baker, voiced support for national voter ID: "The electoral system cannot inspire public confidence if no safeguards exist to deter or detect fraud or to confirm the identity of voters." Eighteen of the 21 commission members called for voters to show a photo ID at the polls and for more security for absentee ballots.
Ironically, leftist state governments demand an ID when vaccines are given, but say it doesn't matter for voting. One doesn't have to be a constitutional scholar to know that voter IDs are important to ensure the integrity of our elections, but whether the U.S. Supreme Court will rule on the current assault on our elections remains to be seen. 
Here are some of the features of the Democrat-crafted H.R.1 bill's "election reform":
• Eliminate state laws checking people appearing at polling places against lists of registered voters. 
• Mandate same-day registration. 
• Allow people appearing at polling places to change their name and address on the voting rolls. 
• Ban state laws requiring Voter Identification. 
• Require states to provide a ballot to everyone without asking for identification. 
• Ban states from requiring a legal witness to signatures on mail-in ballots. 
• Require states to allow "ballot harvesting"—the practice of having third parties take other people's ballots (such as nursing home residents) to the polls or remote "ballot boxes." 
• Require curbside voting, ballot drop boxes, and 15 days of early voting. 
• Require 16-year-old voting registration. 
• Require the federal government to train young voters how to vote. 
• Allow felons to vote. 
• Remove redistricting of U.S. House districts from the state legislatures. 
• Expose the identities of donors to organizations currently protected—a move that could result in intimidation of donors to "cause groups." 
Clearly it should be called the "U.S. Election Fraud Promotion" bill. Read more about H.R. 1 at www.heritage.org/election-integrity/report/the-facts-about-hr-1-the-the-people-act-2021. 
We must be vigilant. Other states must follow Arizona's example of initiating a full investigative and forensic audit of the presidential votes in Maricopa County, especially in Pennsylvania, Georgia, Minnesota, Michigan, and Nevada.  
They should also follow the example of the Texas state Senate, which recently passed a bill that would ban mail-in ballot drop boxes and most drive-thru voting.
If you are a Pennsylvania resident, sign a petition to "audit the vote" https://auditthevotepa.com/. Also, support Judge Patricia McCullough who is running in the May 18 Republican primary for Supreme Court judge in Pennsylvania. Last November she issued an injunction that stopped the state from certifying the vote in order to hear evidence of voter fraud and the lack of constitutionality of mail-in ballots. She was overruled by the same Supreme Court that she is now running for. 
Again in Pennsylvania, ask your legislators to support bills promoted by Senators Mastriano, Stefano, Ward and others that repeal no-excuse mail-in voting, increase penalties for election officials who intimidate, block, or impede poll watchers, require proof of voter ID. 
This is a life-and-death issue for our Republic. We invite you to join our Coalition so that future generations will not be forced to live in a Marxist "paradise." 
For more information, visit the CoalitionforElectionIntegity.org.